Inground p

ools - Above ground pools - Backyard pools.
The Pool guy is Mark Kutz, I have over forty years experience in the swimming pool business with a wealth of experience working both on residential and commercial pools.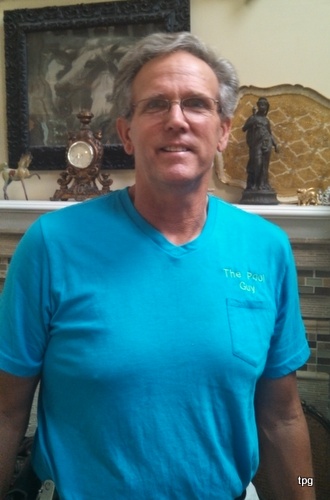 We started "The Pool Guy" which is a family owned and operated business some 20 years ago. My wife,Valerie has been an important part of the growth of the business not only in the office handling all the administrative details but also out at pools helping when needed. My son Ian has been instrumental in our growth servicing both residential and commercial customers each week. Over the years I have involved many of our other family members in various jobs we have done. Nearly every job we do is completed using folks in our family! In 2017 we added Brian McGee to our service department, he has helped us to continue to grow our residential business.
Over these past 20 years we have gained numerous customers including Universities, private schools, fitness centers, aquatic centers, recreation associations, homeowners associations, apartments, condos, therapy pools, hotels and homeowners. We can assist you in your pool operation in anyway you would like us to. We can open your pool in spring, maintain it all summer long with one or two times per week visits.
We can supply you with all the chemicals you need to keep your pool looking good at all times. We can provide you with anything you need to maintain or repair your pool. We then can completely close down your pool in the fall. We specialize in supplying and fitting safety covers custom made to fit your pool.
We now offer Leak Detection service with our new state of the art leak detection equipment!
We will be happy to provide whatever level of assistance you need with your swimming pool. You can see all of our services in more detail just click the links on the left to find more information.