Swimming pool service, pool service repair, Pool cleaning service.
The pool guy has been providing a first class maintenance, cleaning and repair service for pool owners and operators in the entire Richmond metro region for over fifteen years with many loyal customers who come back every year.
The Pool Guy offers any level of service you require, whatever the problem with your pool, if a motor burns out or a filter needs replacing and you need an expert to fix it promptly, then the pool guy is who you should call.
We have a lot of customers who just want us to open and close their pools for them, they then maintain the pool all summer occasionally calling us when they have a problem. We can also supply customers with chemicals to keep their pools in order.
We have a large number of customers whose pools we not only open and close but we maintain them through out the summer (and in some cases all year round) If you choose to have us maintain your pool we will work out a service plan best suited to your requirements, how many people will use the pool and how often is a big consideration.
For our regular twice weekly service customers one of our trained service technicians will visit your pool on the scheduled day. They will clean the hairstrainer and, check the filter and backwash if needed. They will then skim the surface of the pool to remove any leaves and vacuum the pool. When requested, we will clean the tiles around the waterline.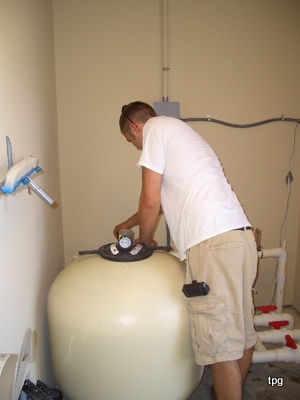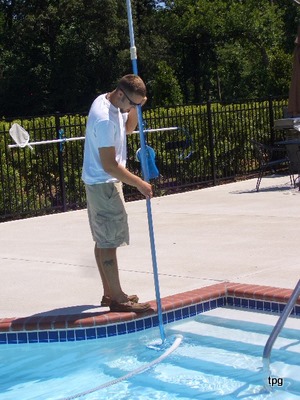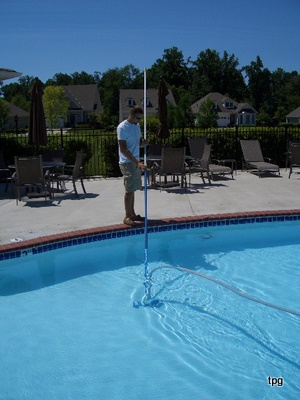 We will then check the water chemistry and if required add the appropriate chemicals to balance the pool. These services are available to both residential and commercial customers.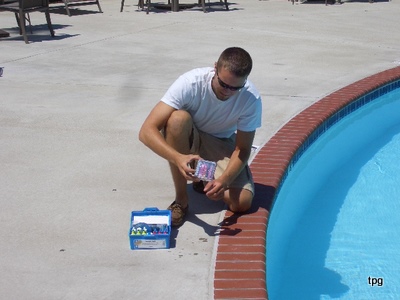 The Pool Guy also offers a Drain and acid wash service. This is necessary sometimes when a pool gets a little dirty looking or if a pool has been left unused for several years. pools that are not so bad may just need a power washing and we can do that too.
For more information on our weekly swimming pool service plans or to get a quote




call The Pool Guy LLC




(804) 794-9658